This place needs no introduction. It is the South Buona Vista Road Famous Teochew Boneless Duck Rice. Sheesh, such a long name! It got even more famous after it was scheduled to close down cos everyone just had to go and see what's so special about it. But fear not, it has moved to Farrer Park under a different owner so you can still try it now.
We decided to go on a duck rice feast. Location wasn't difficult to find but the coffeeshop was pretty small. We were there for early lunch yet the place was already crowded.
The plate of meat and side dishes of eggs and fish cakes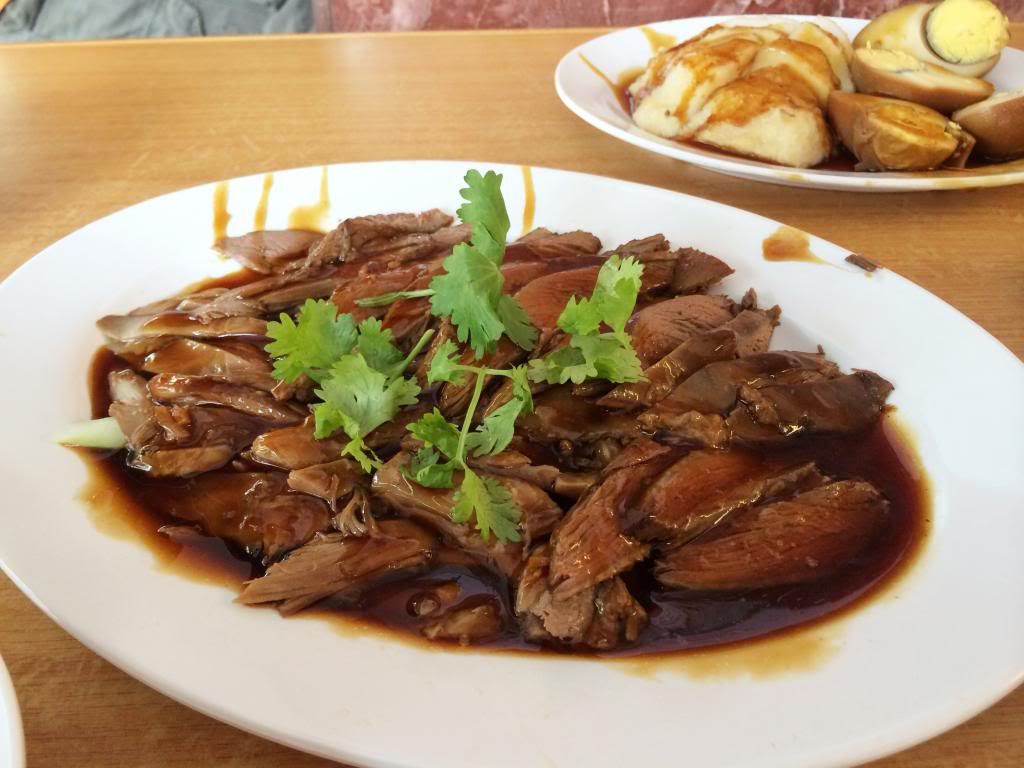 I love it. The meat was tender and braised perfectly. The texture was a lil different from your usual duck rice stall yet I can't put a finger to it. Definitely a place to go to if I had to get my duck rice fix.

*pssst you can also try the prawn mee next door. haha I saw lots of people having it as well
South Buona Vista Boneless Duck Rice
16 Sam Leong Road, Kim San Leng Eating House
S(207907)